by Steph McGilvra on July 23, 2011
The Space Jam release has come and gone. It was a fun event, and we hope everyone had as much fun as we did. We had a bunch of campers show up approximately 18 hours ahead of the launch! For those people, their dedication paid off when we opened up at 11am.
Early campers on Friday.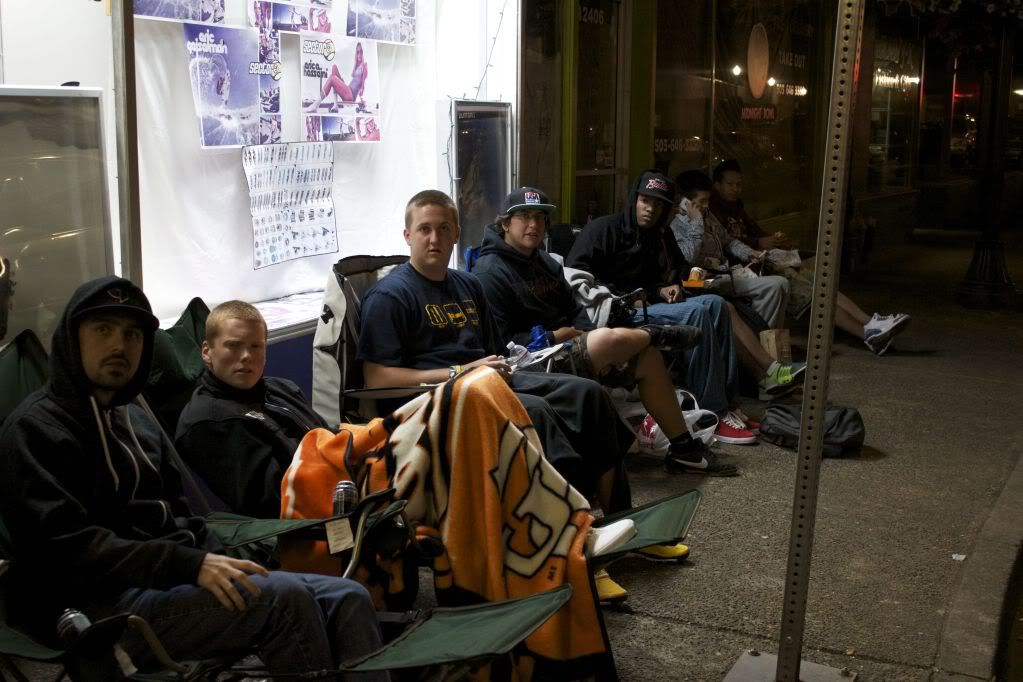 Sticking it out through the night.
Morning is here and people are ready to get their kicks...in style of course. Here's a little sampling of what people were wearing.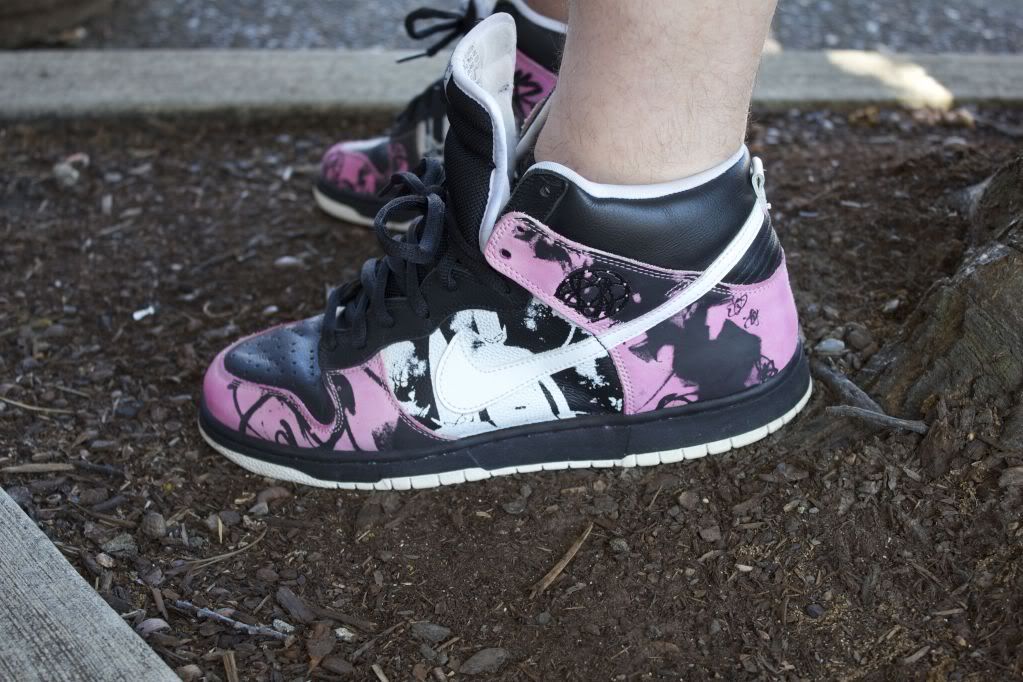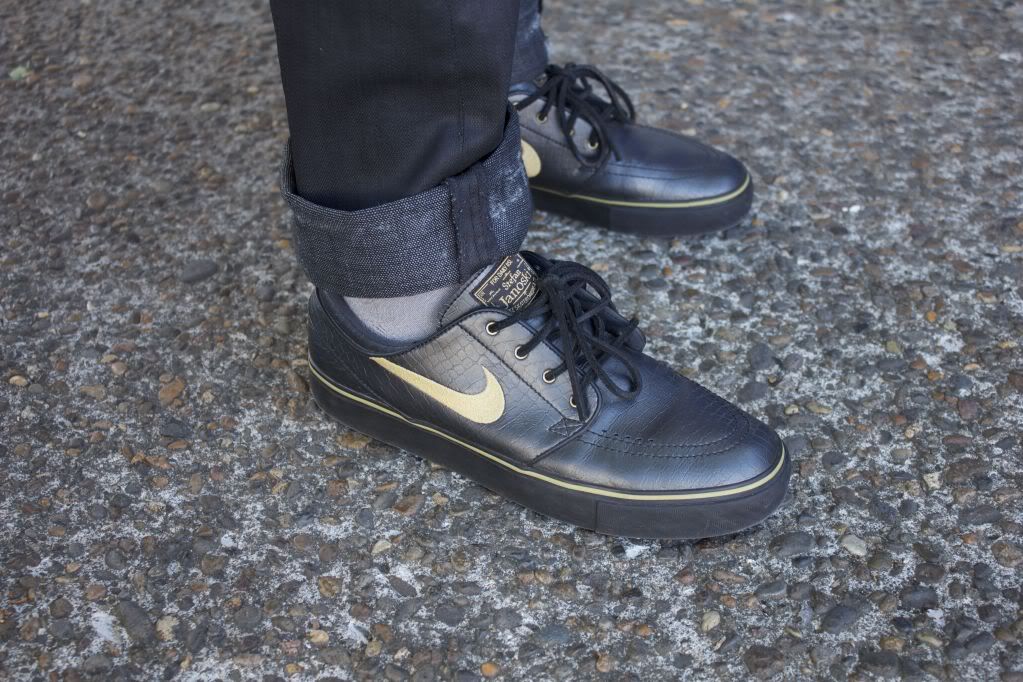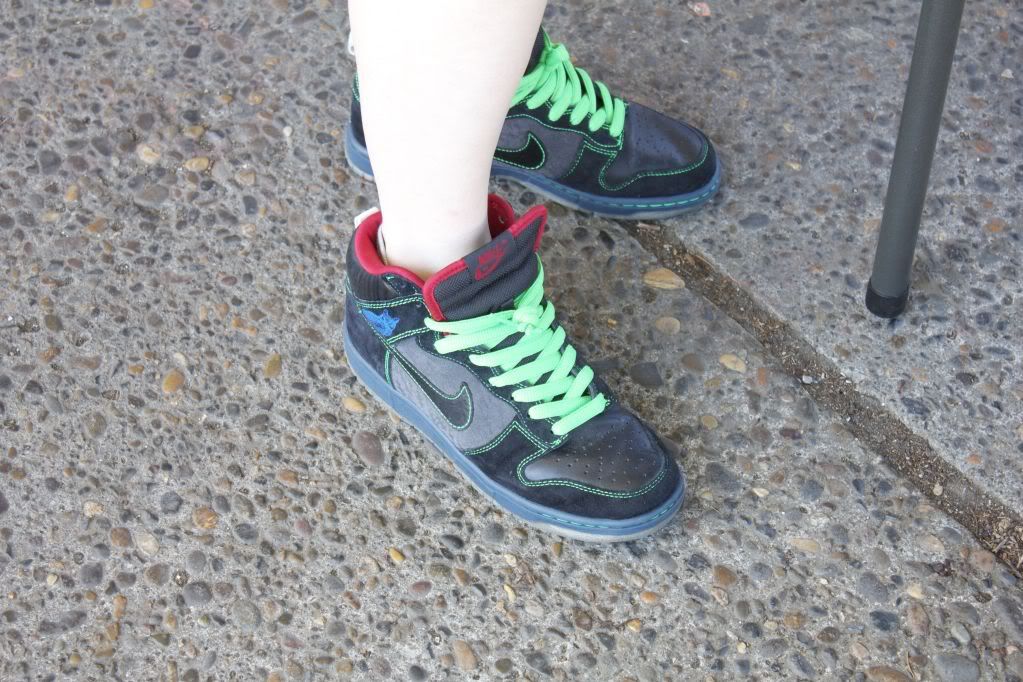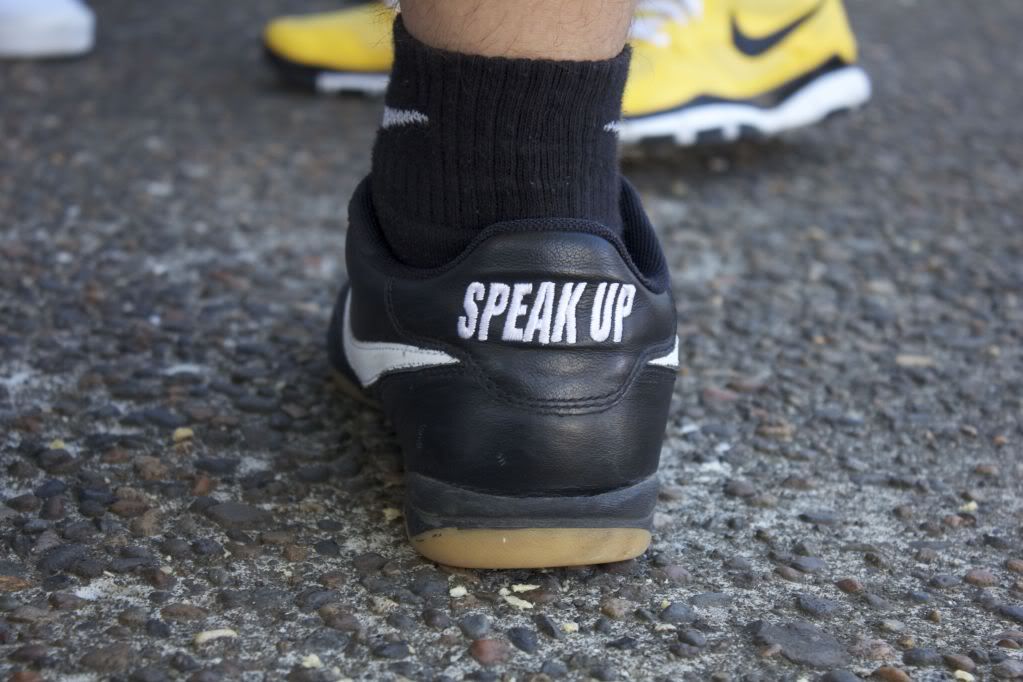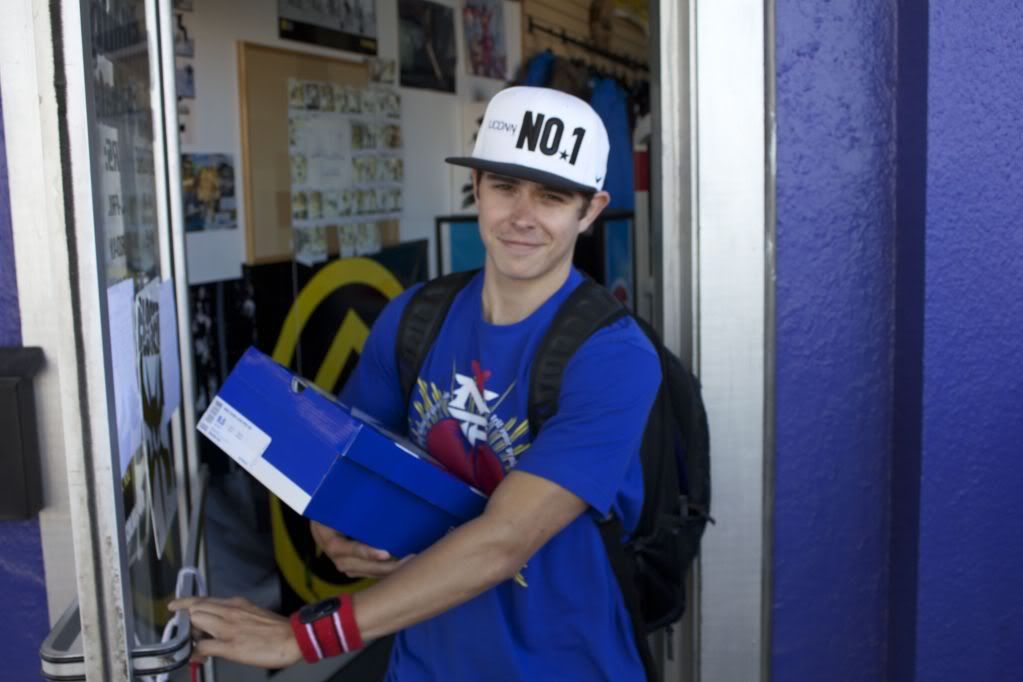 Nick was first in line, and got the honors of the hard earned first purchase.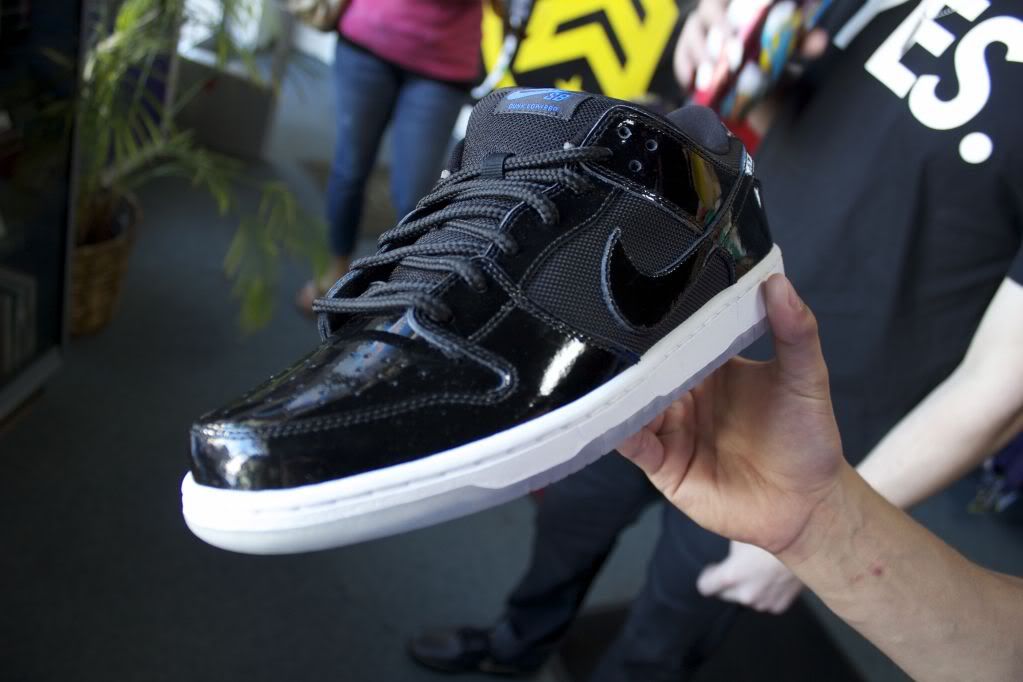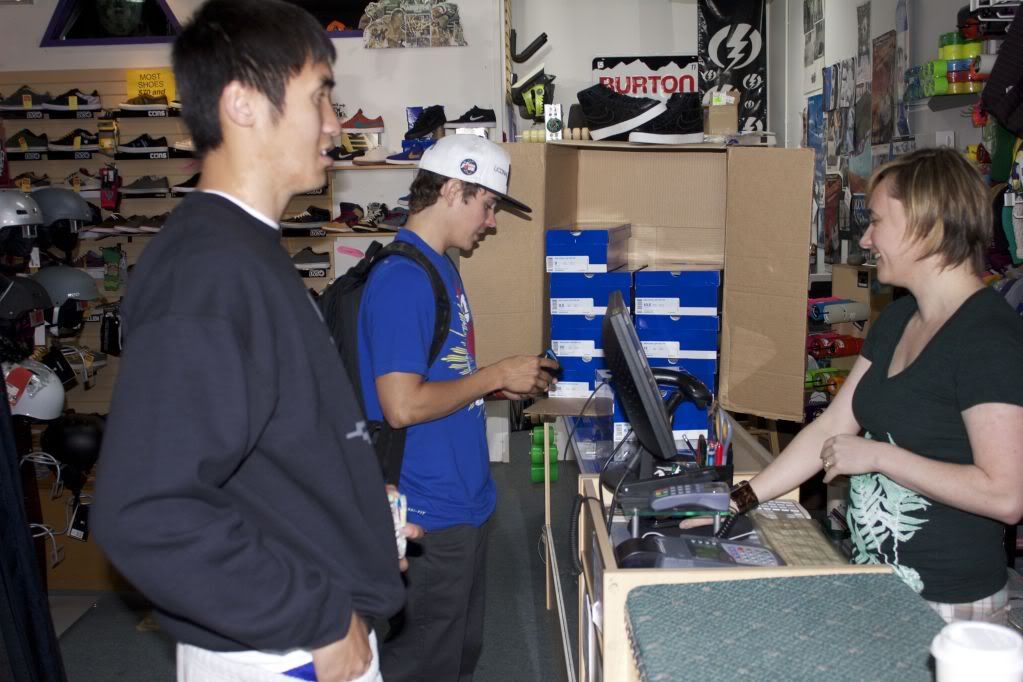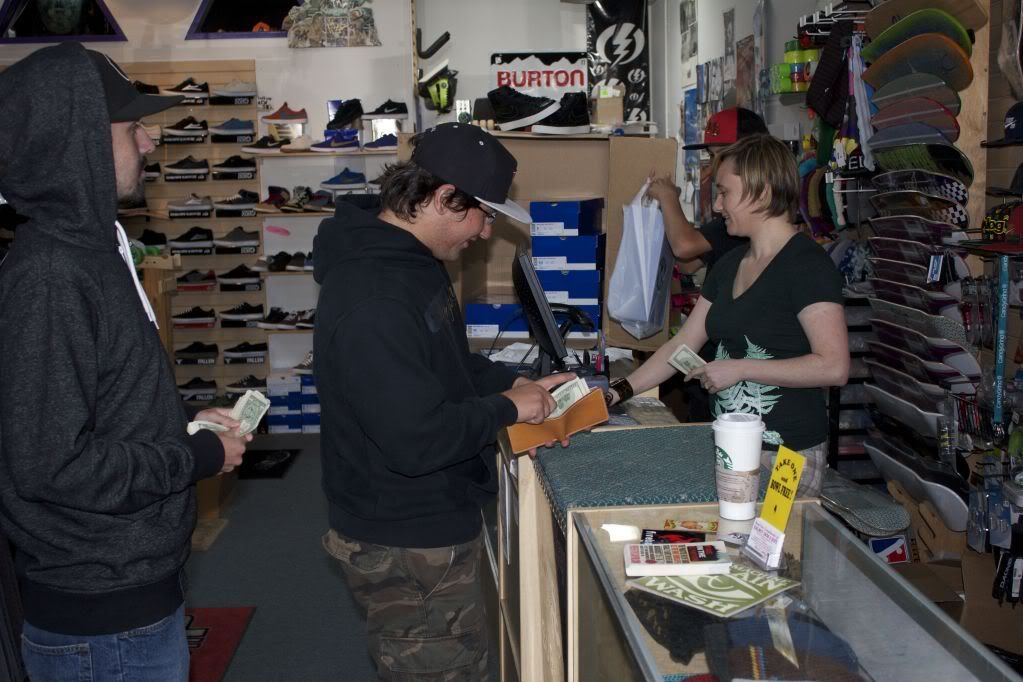 Wondering what that pair of Blazers is doing on top of the cardboard box? Those were the grand prize in the raffle we held during the event. Everyone that showed up, got a free entry to the drawing. We gave away T-shirts, wallets, beanies a skate deck and a sample pair of SB blazers that has never been released at retail. The Blazers were something special that most collectors would love to have, and something we wanted to give away to make this Quick Strike launch a bit different than average.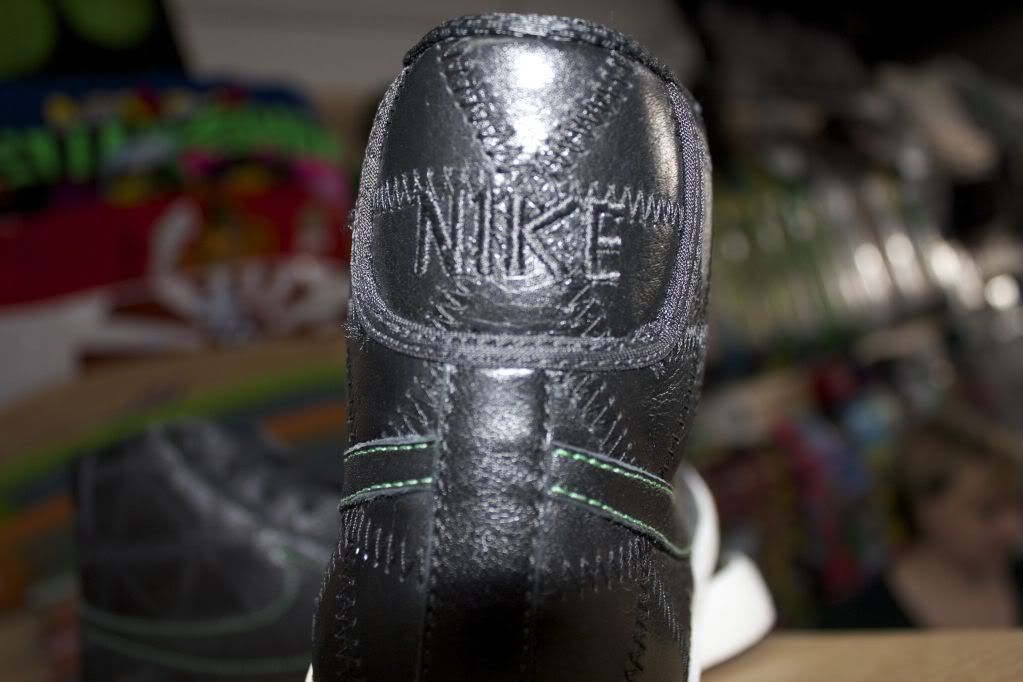 Our Lucky winner with his new Blazers.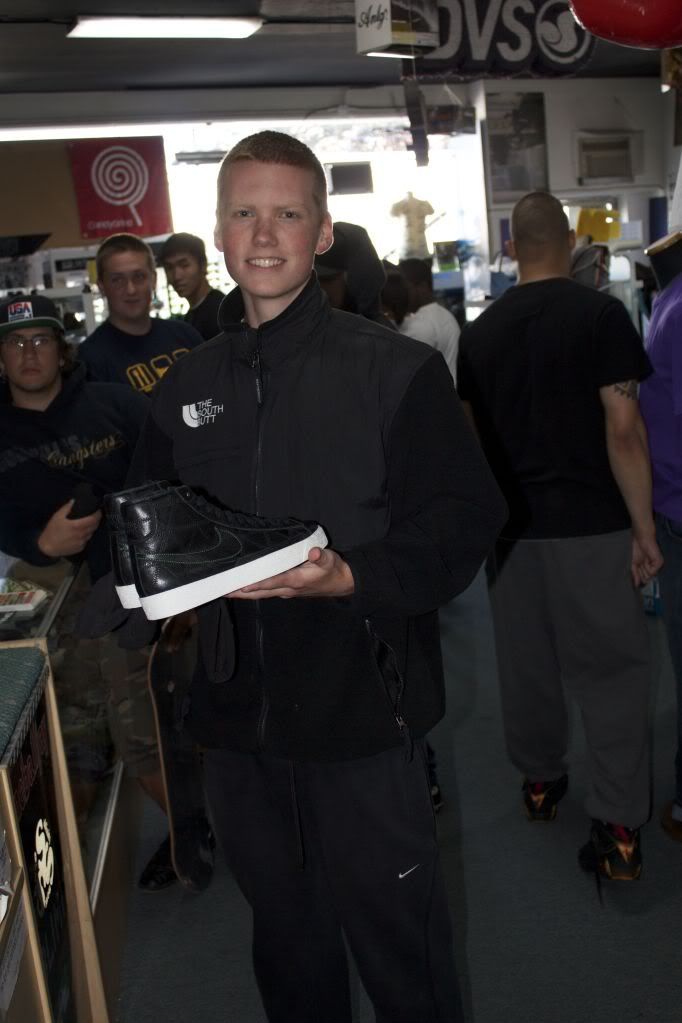 Thanks to all who came out today! It was a great event. Thanks for the support.